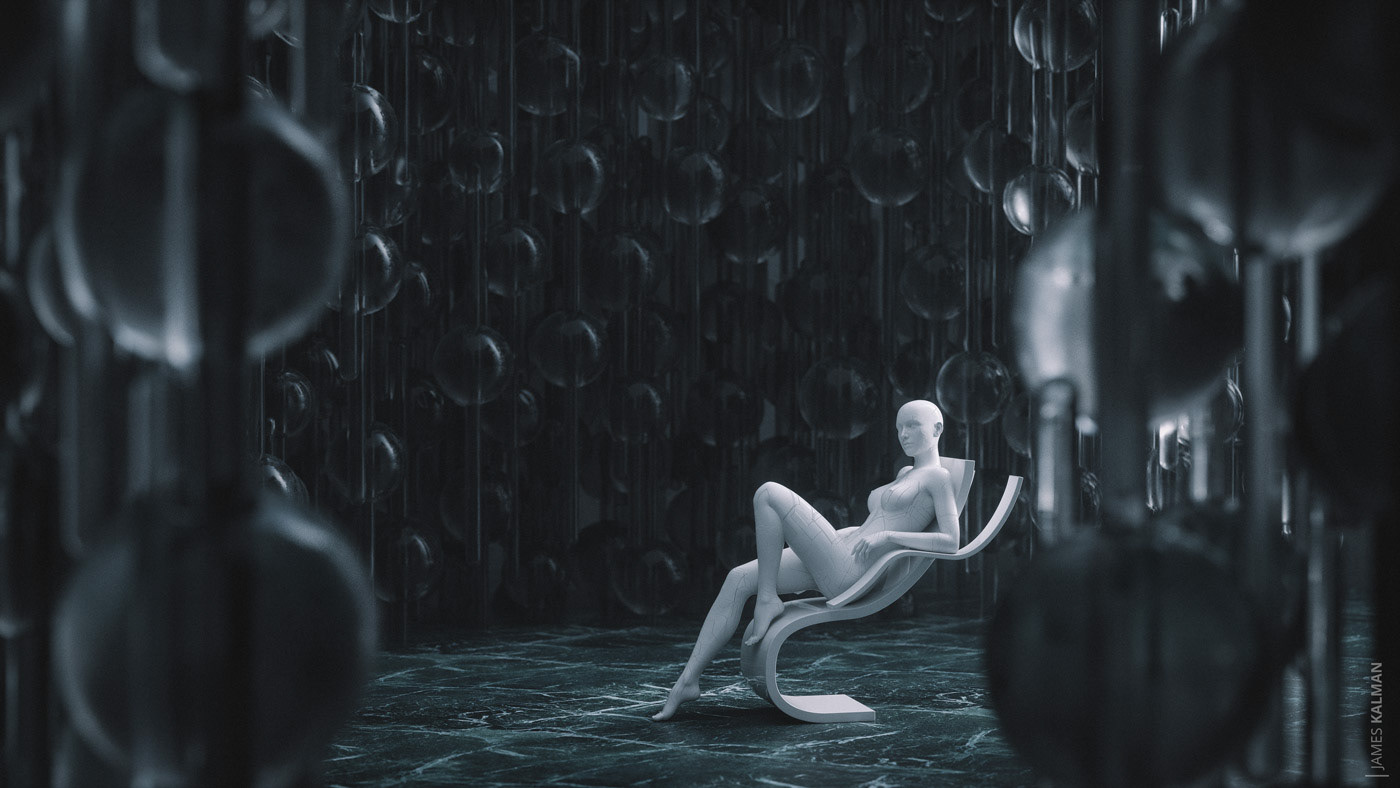 Software: DAZ Studio | Cinema 4D | Octane Render | Photoshop
The character is a basic model of DAZ Studio, the posing was done there as well and the displacement texture was added in C4D.

I modeled the chair in Cinema 4D and for lighting I used a studio HDRI. For the marble floor I took a free texture from poliigon.com (it comes with diffuse, normal, gloss and reflection maps).