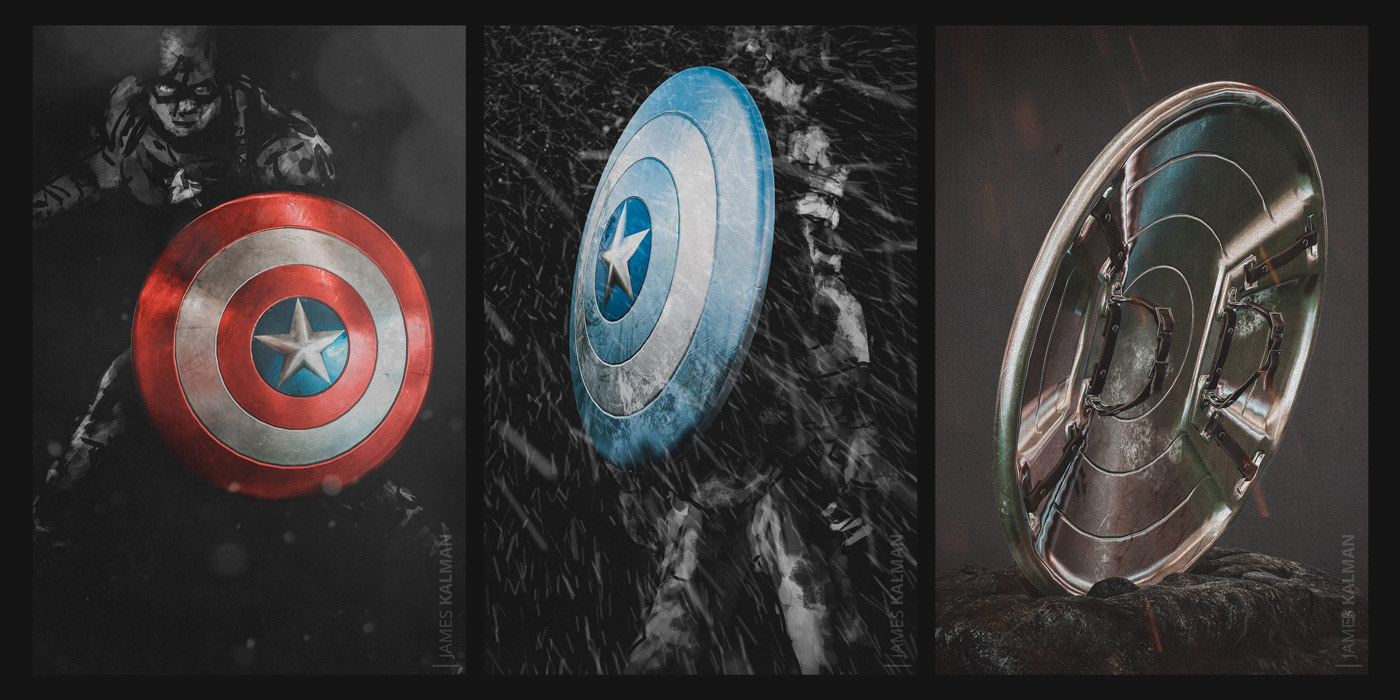 I modeled this shield in ZBrush. The texture painting was done in Substance Painter.
And for the final rendering I threw all together in Marmoset Toolbag 2.
Also created a Winter Soldier variant of the shield with some changes of the basic material as well as the scratches and dirt.